Hi everyone,
Since I was an early teen I have always shopped in River Island. I remember the days when theirs were the only jeans I would buy, I had every colour of their vest tops etc. Whilst I look back fondly at those fashion faux pas I am increasingly aware that River Island has grown and developed its style so that, even today, its pieces are often amongst my most lusted after on the high street.
At the moment, I could pretty much buy the entire store, however, I have selected a few items which sum up my passion for River Island right now...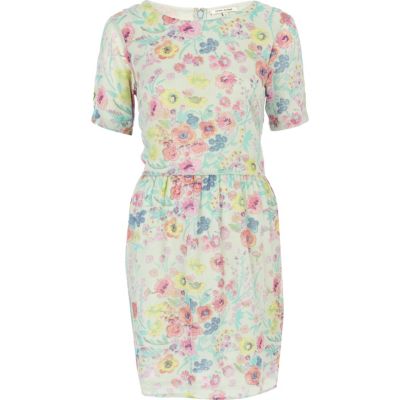 This mint green tea dress is so perfectly on trend right now, but would transcend the seasons and could be worn at any time, because of its classic shape. To me, this looks like a vintage treasure and is so versatile. I can imagine this with brogues or loafers, knee high socks and a long cardigan for a laid back day look, or equally with some nude heels and a matching nude blazer for a spring/summer christening/wedding. For the £30 price tag, that really isn't bad. You can get yours
here
.

Another mint green piece... think I'm obsessed. This top is so pretty it makes me want to cry. Firstly the polka dots make it a winner, but to add to that the lace hem is so delicate and gorgeous it would make any outfit look beautifully girly. Add to this the open back, which shows a classy amount of flesh and you have yourself one of the most perfect tops I have come across this Spring/Summer. It's £25 and you can get yours
here
.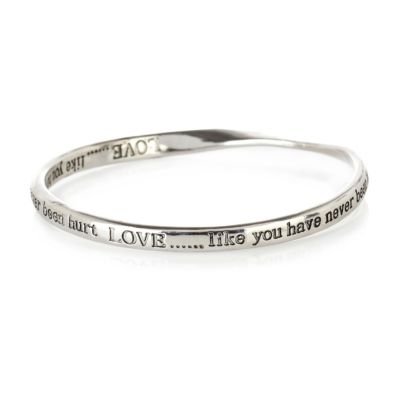 This silver inscribed bangle looks like it costs far more than £6. At the moment I am really liking minimal, delicate jewellery and this certainly fits the bill. It's pretty and would look effortless with other silver jewellery for a finishing touch to an outfit. You can get yours
here
.
How do you feel about River Island's offerings at the moment? Have you picked up anything gorgeous from there for Spring/Summer?
Hope you're having a great week!
Frances x